Master Bespoke Tailor, Eric W. Stiles Sr., aka Mr. EWS
Professional Classes Are Coming To
MORAINE VALLEY COLLEGE
9000 W. College Parkway, Palos Hills, IL
SEWING/TAILORING & PATTERN MAKING
(age 16 to adult)
Classes Are Beginning On Thursday, September 21, 2023
All Registration Will Be Through The College

FOR REGISTRATION CALL: 708-974-2110

For More Information Call Mr. EWS, 708-424-4397
---
---
---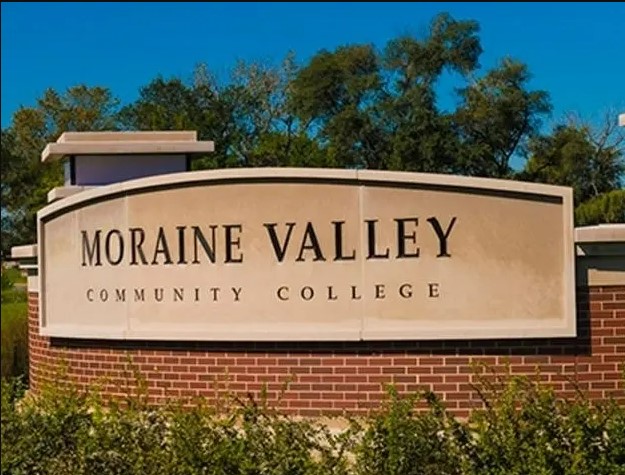 ---
---
---
Registration Is Now For Our Classes
Use Course Codes: CR4-268-200 (First Session)
September 21, 2023 To October 26, 2023
From 6:00pm - 8:30pm room M202

Use Course Codes: CR4-268-201 (Second Session)
Novembr 2, 2023 To December 14, 2023
From 6:00pm - 8:30pm room M202

- - - REGISTER FOR BOTH CLASSES AND COME SEW WITH US - - -
---
---
---
Click This BLUE Button To Register Online For Classes.


It is much quicker to call and register, than doing it online: 708-974-2110
---
---
---
GREAT NEWS!
Coming Late January 2024, We Will Offer A Morning Class Too.
---
---
---
Scroll Down For Videos And Information On These Topics:
---
---
---
YOU MUST BRING YOU SEWING MACHINE TO CLASS & SUPPLIES ARE NEEDED
(supplies are not included with the class)
---
Teen/Adult
SEWING, TAILORING & PATTERN MAKING CLASSES:
Ages 16 and up
(Class Time: 6:00pm - 8:30pm, 2.5 hours per session)
(Duration: 6 weeks, once a week)

FEE: $265.00

Whether you're a beginner, intermediate, or advanced sewer, our sewing, tailoring, and
pattern making classes are open to all skill levels. No prior experience in sewing or
pattern making is required!

Join us for an enriching opportunity to learn and expand your knowledge of specialized
sewing techniques from an industry expert. This hands-on, intensive course is designed to
help beginners, intermediate sewers, and experienced individuals alike enhance their
sewing skills, learn pattern making, and progress to the next level.

Discover the secret techniques used by renowned European and domestic designers in
garment construction, fitting, pressing, and much more. Say goodbye to homemade-looking
clothing and learn how to create professional-grade garments.

In this course, you will master the use of a tailor's quarter-size square and learn to draft
quarter-scale patterns like a pro. We will teach you the step-by-step formula to create skirt
patterns from scratch, suitable for ready-to-wear and custom clothing. Advanced
classes will cover additional pattern types.

Stop wasting time and money on commercial patterns. Let us empower you to create your
own unique designs and build a clothing line that perfectly fits and flatters your body.
You will also learn about Product and Development, a valuable process that helps designers
refine and finalize their patterns. Our pattern drafting formulas are utilized
by top European and domestic designers.

The journey begins with drafting quarter-scale patterns and progresses to full-scale
patterns in subsequent classes, culminating in the creation of a sample garment. This
sample garment serves as a test to validate the accuracy of your pattern
once it's made in full scale.
Click This BLUE Button To Register Online For Classes.


It is much quicker to call and register, than doing it online: 708-974-2110
---
---
---




LEARN FROM AN INDUSTRY EXPERT!

Eric W. Stiles Sr., the founder and instructor, has over 40 years of experience. He formerly
worked as the Supervisor, MTM (made to measure) Expert, and Master Bespoke Tailor for
renowned brands such as Brioni, Giorgio Armani, Polo-Ralph Lauren, Tom Ford, and Tom
James.

Mr. Stiles has conducted live face-to-face classes at 11 prestigious Illinois colleges, including
Oakton, Elgin, Highland, Kennedy King, Moraine Valley, Prairie State, Richard J. Daley, Rock
Valley, South Suburban, Triton, and Wright. Over two decades ago, he opened his own
academy and successfully ran the E.W.S. Alteration Shop.

Recognizing the importance of online education, Mr. Stiles has extended his knowledge to a
wider audience. He offers online training classes through more than 60 colleges in the
United States and two in Canada. Students from various institutions have benefited from his
expertise in tailoring, as he shares his wealth of talent and exceptional teaching skills.

Mr. Stiles' exquisite tailoring talents and extraordinary teaching skills have been featured in
over 50 news publications, including Crain's Chicago Business and the Chicago Tribune,
where he has been highlighted twice.


- - - - - - - - - - - - - - - - - -
Questions, E-Mail Us
---
---
---
SCHEDULE OF TEENS/ADULT CLASSES
Thursday Evening Class Dates:
Sewing/Tailoring & Pattern Making 6:00pm to 8:30pm

6-Week Semester Dates

September 21, 2023
September 28, 2023
October 5, 2023
October 12, 2023
October 19, 2023
October 26, 2023
---
---
---
OUR NEXT SEMESTER BEGINS ON
NOVEMBER 2, 2023 thru DECEMBER 14, 2023

{you can continue your classes and new students are always welcome}
(remember to register early to save your spot in class)
---
---
---
MORAINE VALLEY CLASS INFORMATION
---
---
---
CLASS DESCRIPTION
---
---
---
SUPPLIES NEEDED
---
---
---
RULES FOR CLASS