Master Bespoke Tailor, Eric W. Stiles Sr., aka Mr. EWS
Professional Classes Are Coming To
MORAINE VALLEY COLLEGE
9000 W. College Parkway, Palos Hills, IL
Mr. EWS' Teen/Adult
(age 16 to adult)
SEWING/TAILORING & PATTERN MAKING

Classes Will Be Held At The College And Beginning In
SEPTEMBER 2023

All Registration Will Be Through The College And
The Dates To Register Will Be Announced.

For More Iformation Call
Mr. EWS, 708-424-4397
---
---
---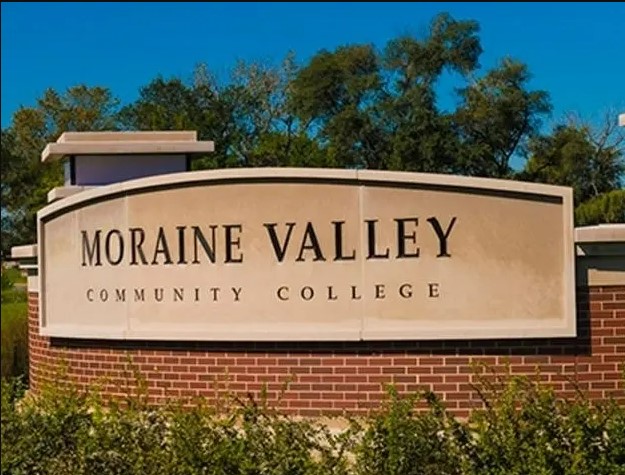 ---
---
---
Moraine Valley College Is Just Minutes From Your City!
(each city list the number of minutes it will take you to get to our classes)
- - - COME SEW & DESIGN WITH US - - -
| | | | |
| --- | --- | --- | --- |
| Alsip - 17 | Burbank - 16 | Calumet City - 30 | Chicago Ridge - 11 |
| | | | |
| --- | --- | --- | --- |
| Crestwood - 14 | Darien - 17 | Dolton - 22 | Downers Grove - 15 |
| | | | |
| --- | --- | --- | --- |
| Evergreen Park - 23 | Hickory Hills - 8 | Homewood - 24 | Joliet - 15 |
| | | | |
| --- | --- | --- | --- |
| Lemont - 35 | Naperville - 25 | Oaklawn - 14 | Palos Hills - 3 |
| | | | |
| --- | --- | --- | --- |
| Plainfield - 35 | Romeoville - 25 | South Holland - 25 | Tinley Park - 23 |
---
---
---
SCROLL DOWN TO BOTTOM OF PAGE FOR INFORMATION ON THESE TOPICS
| | | | |
| --- | --- | --- | --- |
| Live Class Rules | Live Class Information | Live Class Description | Live Class Supplies |
---
---
---
YOU MUST BRING YOU SEWING MACHINE TO CLASS & SUPPLIES ARE NEEDED
(supplies are not included with the class)
---
Teens/Adult
(age 16 to adult)
SEWING-TAILORING & PATTERN MAKING CLASSES:
(All semesters are one day a week for 6 weeks)
(Each class is 2-1/2 hours and runs from 6:00pm to 8:30pm)
Fee is $265.00

Non-sewers, beginners, intermediate, and advanced sewers are welcome to learn.
No sewing or pattern making experience is required!

You will have the Opportunity to learn and continue learning specialized skills and techniques
from an industry expert. Beginners, intermediate, and experienced sewers alike take this
hands-on, intensive course to learn how to sew, make patterns, and advance in your skill.

You will learn some of the special techniques that the top European and domestic designers
use in their clothing construction, fitting, pressing and much more. Stop making
Home-Made Looking Clothing, learn how to make them like the professionals.

You will learn how to use a tailor's quarter size square and to draft a professional quarter scale
pattern. Learn the formula used to draft a skirt pattern from beginning to end for Ready-To-Wear
and Custom clothes. Other patterns will come in the more advanced classes.
Stop wasting time and money on commercial patterns.

Let us teach you to make your own, and start designing a line of clothing that will fit and
enhance your body. Product and Development, a procedure used to help designers
improve and complete their patterns, will also be taught. Our pattern drafting
formulas are used by all of the top European and domestic designers.

You will start by drafting the pattern in the quarter scale and continue into the more classes
for the full scale pattern and create your sample garment. The sample garment is created
to test your pattern, after you have made it in the full scale.
---
---
---
Eric W Stiles Sr
Is the founder and instructor, and has over 40 years of experience. He was formerly Supervisor,
MTM (made to measure) Expert and Master Bespoke Tailor for: Brioni, Giorgio Armani & Polo-Ralph Lauren
and many others. He has taught live face to face classes for these 11 elite Illinois colleges Oakton, Elgin, Highland,
Kennedy King, Moraine Valley, Prairie State, Richard J. Daley, Rock Valley, South Suburban, Triton & Wright.
Mr. Stiles opened his academy over two decades ago, and ran the E.W.S. Alteration Shop.
- - - - - - - - - - - - - - - - - -
Mr. Stiles, Has been sharing his wealth of talent in online training classes offered through more than 60 colleges
in the U.S. and 2 in Canada. Mr. Stiles exquisite tailoring talents and his extraordinary teaching skills have been
featured in more than 75 news publications, including Crain's Chicago Business and twice in the Chicago
Tribune. Most recently, his Fashion Design Academy in Evergreen Park was featured during a local
broadcast of ABC Channel 7 Chicago News. Award-winning reporter, LEAH HOPE, hosted
the segment titled "Back To Basics: Sewing To Save Money".
- - - - - - - - - - - - - - - - - -
Questions, E-Mail Us
---
---
---
SCHEDULE OF TEENS/ADULT CLASSES
Thursday Evening Class Dates:
Sewing/Tailoring & Pattern Making 6:00pm to 8:30pm

6-Week Semester Dates

September 21, 2023
September 28, 2023
October 5, 2023
October 12, 2023
October 19, 2023
October 26, 2023
---
---
---
OUR NEXT SEMESTER BEGINS ON
NOVEMBER 2, 2023 thru DECEMBER 14, 2023

{you can continue your classes and new students are always welcome}
(remember to register early to save your spot in class)
---
---
---
MORAINE VALLEY CLASS INFORMATION
---
---
---
CLASS DESCRIPTION
---
---
---
SUPPLIES NEEDED
---
---
---
RULES FOR CLASS