ERIC W STILES SR.
PROFESSIONAL ONLINE
DRAPING CLASSES
WILL BEGINS SEPTEMBER 17, 2012

In September, Our ONLINE Draping Classes Will ONLY
Be Offered Through A Select Group Of Colleges.
(colleges and locations will be listed soon)

DON'T MISS A ONE, TAKE ALL OF THESE CLASSES AND LEARN MORE !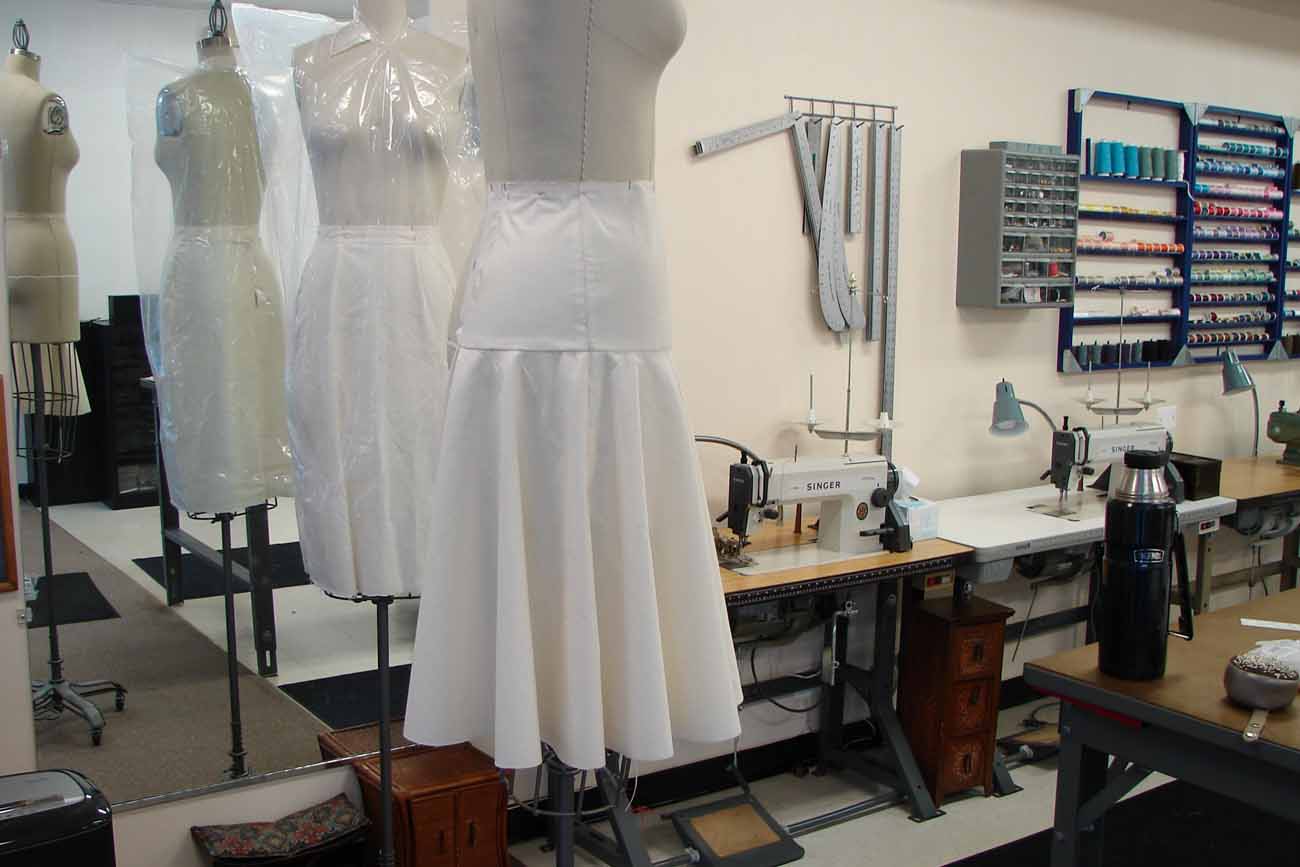 Master tailor, Eric W Stiles Sr. will teach you the secrets of the European
designer's techniques for draping. His draping classes are two day classes covering
special techniques, used by top European and Domestic designer of the world.

This class is intended for people all sewing levels.
Non-sewers, beginners, intermediate and advanced sewers are
all welcome to learn Draping from the Master Tailor, Eric W Stiles Sr.

Draping is the oldest and longest continuous means of designing clothing.
One can see the garment literally take shape in their hands. It is so often
difficult to visualize in a flat pattern the flow of a line in the cloth or to
tell from a diagram whether the fit will be one desires.
---
---
---
If you sew and want or need to get better, don't miss these classes.
These Draping classes are designed to give you extra skills in the art
of Expert Fitting, High-Tech-Sewing, and Specialized Pattern Designing.

It is suggested taking our
Sewing/Construction and Pattern Drafting part #1 and #2 classes
before enrolling into any of the DRAPING classes.

You will learn detailed Step - By - Step professional Draping techniques.

- - - - - - - - - - - -


DRAPING CLASS DATES:

Each draping class consist of 2 sessions.
Classes are e-mailed out on Monday and Thursdays of the scheduled week.
Fee: $24.00 per draping class. - - - - - -

Expert Techniques Of Draping a Straight Skirt
Fee: $24.00
Monday, October 15, 2012
Thursday, October 18, 2012
- - - - - -

Professional Way To Drape a Semi Circular Skirt
Fee: $24.00
Monday, October 29, 2012
Thursday, November 1, 2012
- - - - - -

Master Tailor's Technique For Draping a Skirt with a Yoke
Fee: $24.00
Monday, Novembert 12, 2012
Thursday, November 15, 2012
---
---
---
ADDITIONAL PROFESSIONAL DRAPING CLASSES WILL BEGIN IN JANUARY 2013

BENIFITS OF DRAPING vs DRAFTING:

the customer can see what you are making
you can produce the perfect garment
no Try-On's are required
creating a perfected pattern
minimum time is required than needed for drafting
What You Need To Start:
an eye for line, proportion, balance and details
hands free to coax or caress the cloth into shape
the courage to cut into the cloth
fabric to inspire you
a dress form
TOOLS NEEDED:
sharp scissors-shears
straight pins
2 yards of Muslin fabric
twill tape
a tape measure
12" ruler
45" to 48" ruler
curve stick
full length mirror
---
---
---
IN OUR DRAPING CLASSES,YOU WILL LEARN
FROM AN EXPERT TO BECOME AN EXPERT !